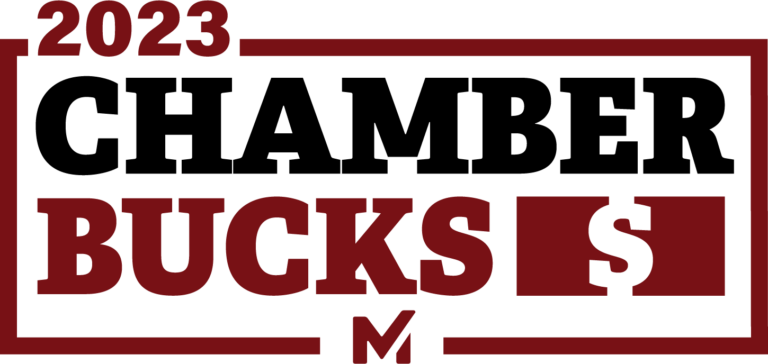 Chamber Bucks are a great way to keep money in the community!
Chamber Bucks are simple to order and make a wonderful, flexible gift for birthdays, holidays, showing appreciation, and employee bonuses. They can be used at participating member businesses as if they were cash, keeping the money circulating in the local economy. 
You can pick up Chamber Bucks at the McCook Chamber of Commerce office: 402 Norris Ave. Suite 316
Payment is due when you pick up your Chamber Bucks!
Check out the list on our website, choose a local business, and pay for your purchase using the Chamber Bucks as cash.
Please spend the entire Chamber Buck at the time of purchase!
Any Chamber Member that accepts money can accept Chamber Bucks if they choose to. Contact us to get on the list of participating members so we can inform the community where they can spend their Chamber Bucks
To accept a customer's Chamber Bucks, simply treat it as you would a check. Sign the back and deposit it into your account.
Does the customer have to spend it all?
To help maximize the potential to keep money in McCook, please ask your customers to spend the entire Chamber Buck at the time of purchase.
Can I purchase Chamber Bucks for employee bonuses?
Of course you can! Chamber Bucks make a great bonus to your employees, encouraging them to shop local.